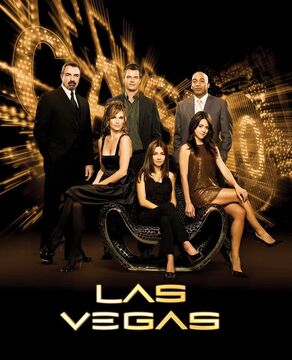 New pages
Welcome to
Las Vegas
Welcome to the Las Vegas wiki, this wiki is based on the NBC show Las Vegas which ran from 2003-2008. Las Vegas is about a team of people who work at the fictional Montecito Casino in Las Vegas dealing with different issues that happen to them personally or to the Montecito.
Content
Episode Lists
Want to know what happens in a particular episode now you can with the Las Vegas episode lists.
Ad blocker interference detected!
Wikia is a free-to-use site that makes money from advertising. We have a modified experience for viewers using ad blockers

Wikia is not accessible if you've made further modifications. Remove the custom ad blocker rule(s) and the page will load as expected.