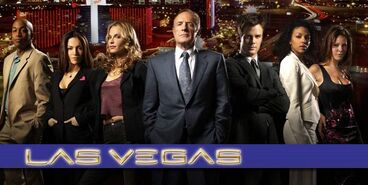 Main Characters:

Recurring Characters:

Piper Nielsen (2007-2008; Season 5) played by Camille Guaty
Jillian Deline played by Cheryl Ladd
Polly (2005-2008; Seasons 2-5) played by Suzanne Whang
Mitch played by Mitch Longley
Kathy Berson (2005-2008; Seasons 2-5) played by Rikki Klieman
Monica Mancuso (2005; Season 3) played by Lara Flynn Boyle
Casey Manning (2004-2007; Seasons 2-4) played by Dean Cain
Luis Perez (2003-2005; Seasons 1 & 2) played by Guy Ecker
Gunther (2004-2006; Seasons 2-3) played by Harry Groener
Erika (2006-2007; Seasons 3 & 4) played by Anna Pheil
Sarasvati Kumar (2004-2006; Seasons 2 & 3) played by Lakshmi Manchu
Celebrity Appearances:

Ad blocker interference detected!
Wikia is a free-to-use site that makes money from advertising. We have a modified experience for viewers using ad blockers

Wikia is not accessible if you've made further modifications. Remove the custom ad blocker rule(s) and the page will load as expected.